The Housing Hope team broke ground on their new Twin Lakes Landing project in Marysville, WA on Oct. 28, 2016.
Read More
Google's Interest in Modular Housing Sparked KCBS Radio's Stan & Susan to Ask: "Is Modular Construction the Answer to the Housing Problem?" Listen to the…
Read More
We are excited to announce that Jerry Goodwin has joined our team as the company's President and CEO.
Read More
Best Permanent Commercial Housing Project – 3 Years in a Row. We are excited to announce that we received four Awards of Distinction at the Modular Building Institute's 2017 World of Modular Annual Convention in Tucson, AZ.
Read More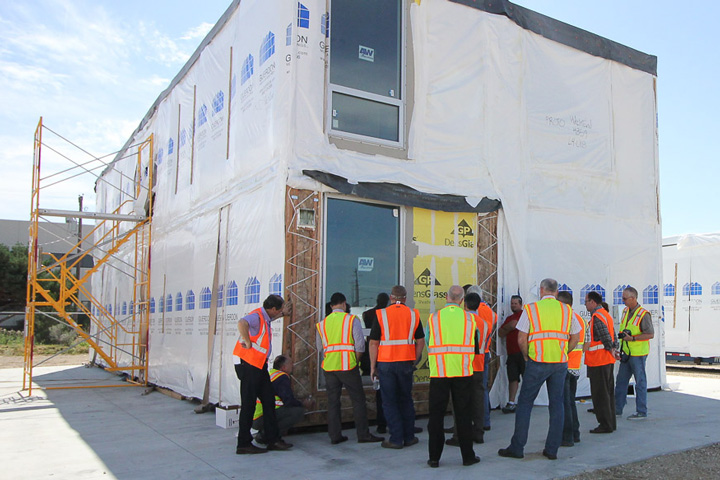 One huge advantage to Guerdon's modular process is the opportunity to walk-through a finished unit weeks before full scale production begins.
Read More